notebook . laboratory . experiments . thoughts . experiences . works in progress . explorations . notes . play . archive
MAY 04, 2018 - PAUL DANIEL
daniel paul daniel paul daniel paul daniel paul daniel paul daniel paul daniel paul daniel paul daniel paul daniel paul daniel paul daniel paul daniel paul daniel paul daniel paul daniel paul daniel paul daniel paul daniel paul daniel paul daniel paul daniel paul daniel paul daniel paul daniel paul daniel paul daniel paul daniel paul daniel paul daniel paul daniel paul daniel paul daniel paul daniel paul daniel paul daniel paul daniel paul daniel paul daniel paul daniel paul daniel paul daniel paul daniel paul daniel paul daniel paul daniel paul daniel paul daniel paul daniel paul daniel paul daniel paul daniel paul daniel paul daniel paul daniel paul daniel paul daniel paul daniel paul daniel paul daniel paul daniel paul daniel paul daniel paul daniel paul daniel paul daniel paul daniel paul daniel paul daniel paul daniel paul daniel paul daniel paul daniel paul daniel paul daniel paul daniel paul daniel paul daniel paul daniel paul daniel paul daniel paul daniel paul daniel paul daniel paul daniel paul daniel paul daniel paul daniel paul daniel paul daniel paul daniel paul daniel paul daniel paul daniel paul daniel paul daniel paul daniel paul daniel paul daniel paul daniel paul daniel paul daniel paul daniel paul daniel paul daniel paul daniel paul daniel paul daniel paul daniel paul daniel paul daniel paul daniel paul daniel paul daniel paul daniel paul daniel paul daniel paul daniel paul daniel paul daniel paul daniel paul daniel paul daniel paul daniel paul daniel paul daniel paul daniel paul daniel paul daniel paul daniel paul daniel paul daniel paul daniel paul daniel paul daniel paul daniel paul daniel paul daniel paul daniel paul daniel paul daniel paul daniel paul daniel paul daniel paul daniel paul daniel paul daniel paul daniel paul daniel paul daniel paul daniel paul daniel paul daniel paul daniel paul daniel paul daniel paul daniel paul daniel paul daniel paul daniel paul daniel paul daniel paul daniel paul daniel paul daniel paul daniel paul daniel paul daniel paul daniel paul daniel paul daniel paul daniel paul daniel paul daniel paul daniel paul daniel paul daniel paul daniel paul daniel paul daniel paul daniel paul daniel paul daniel paul daniel paul daniel paul daniel paul daniel paul daniel paul daniel paul daniel paul daniel paul daniel paul daniel paul daniel paul daniel paul daniel paul daniel paul daniel paul daniel paul daniel paul daniel paul daniel paul daniel paul daniel paul daniel paul daniel paul daniel paul daniel paul daniel paul daniel paul daniel paul daniel paul daniel paul daniel paul daniel paul daniel paul daniel paul daniel paul daniel paul daniel paul daniel paul daniel paul daniel paul daniel paul daniel paul daniel paul daniel paul daniel paul daniel paul daniel paul daniel paul daniel paul daniel paul daniel paul
daniel paul daniel paul daniel paul daniel paul daniel paul daniel paul daniel paul daniel paul daniel paul daniel paul daniel paul daniel paul daniel paul daniel paul daniel paul daniel paul daniel paul daniel paul daniel paul daniel paul daniel paul daniel paul daniel paul daniel paul daniel paul daniel paul daniel paul daniel paul daniel paul daniel paul daniel paul daniel paul daniel paul daniel paul daniel paul daniel paul daniel paul daniel paul daniel paul daniel paul daniel paul daniel paul daniel paul daniel paul daniel paul daniel paul daniel paul daniel paul daniel paul daniel paul daniel paul daniel paul daniel paul daniel paul daniel paul daniel paul daniel paul daniel paul daniel paul daniel paul daniel paul daniel paul daniel paul daniel paul daniel paul daniel paul daniel paul daniel paul daniel paul daniel paul daniel paul daniel paul daniel paul daniel paul daniel paul daniel paul daniel paul daniel paul daniel paul daniel paul daniel paul daniel paul daniel paul daniel paul daniel paul daniel paul daniel paul daniel paul daniel paul daniel paul daniel paul daniel paul daniel paul daniel paul daniel paul daniel paul daniel paul daniel paul daniel paul daniel paul daniel paul daniel paul daniel paul daniel paul daniel paul daniel paul daniel paul daniel paul daniel paul daniel paul daniel paul daniel paul daniel paul daniel paul daniel paul daniel paul daniel paul daniel paul daniel paul daniel paul daniel paul daniel paul daniel paul daniel paul daniel paul daniel paul daniel paul daniel paul daniel paul daniel paul daniel paul daniel paul daniel paul daniel paul daniel paul daniel paul daniel paul daniel paul daniel paul daniel paul daniel paul daniel paul daniel paul daniel paul daniel paul daniel paul daniel paul daniel paul daniel paul daniel paul daniel paul daniel paul daniel paul daniel paul daniel paul daniel paul daniel paul daniel paul daniel paul daniel paul daniel paul daniel paul daniel paul daniel paul daniel paul daniel paul daniel paul daniel paul daniel paul daniel paul daniel paul daniel paul daniel paul daniel paul daniel paul daniel paul daniel paul daniel paul daniel paul daniel paul daniel paul daniel paul daniel paul daniel paul daniel paul daniel paul daniel paul daniel paul daniel paul daniel paul daniel paul daniel paul daniel paul daniel paul daniel paul daniel paul daniel paul daniel paul daniel paul daniel paul daniel paul daniel paul daniel paul daniel paul daniel paul daniel paul daniel paul daniel paul daniel paul daniel paul daniel paul daniel paul daniel paul daniel paul daniel paul daniel paul daniel paul daniel paul daniel paul daniel paul daniel paul daniel paul daniel paul daniel paul daniel paul daniel paul daniel paul daniel paul daniel paul daniel paul daniel paul daniel paul daniel paul daniel paul daniel paul daniel paul daniel paul daniel paul daniel paul daniel paul daniel paul daniel paul daniel paul daniel paul daniel paul daniel paul daniel paul daniel paul daniel paul daniel paul daniel paul daniel paul daniel paul daniel paul daniel paul daniel paul daniel paul daniel paul daniel paul daniel paul daniel paul daniel paul daniel paul daniel paul daniel paul daniel paul daniel paul daniel paul daniel paul daniel paul
NOVEMBER 30, 2017 - 4:30 pm sunset
NOVEMBER 12, 2017 - PERFORMA
ZION
choreographY BY Mohau Modisakeng
"For Mohau Modisakeng, born in Johannesburg, raised in Soweto, and now based in Johannesburg and Cape Town, there is no distinction between the personal and the political in his diverse practice. His performances, installations, films, and photographs utilize and articulate memory as a means of traveling between the past and the present to delve into highly debated matters of history, the body, and place in a country grappling with a very recent past (and implied present) of apartheid, conflict over mineral wealth, rampantly growing capital inequality, and conflicted national identity-building.
For ZION, Modisakeng choreographs a street procession of 17 dancers, each one carrying an array of personal possessions, various pieces of baggage, and furniture via an exodus choreography of walking, running, jumping, falling, leaning, and sitting—enacting the blistered legacy of segregation, violent displacement, colonialism, and apartheid coursing through South African history. Occupying himself with the consequences of his compatriots' exploitation, this performance acknowledges both the grief and catharsis of a population subject to the machinations of violence, forced migration, and subjugation." http://17.performa-arts.org/events/mohau-modisakeng
An Incomplete History of Protest:
Selections from the Whitney's Collection
"Posters were essential tools of education and persuasion in the antiwar movement. Produced rapidly and often distributed at no charge, they appeared on placards, in public spaces, and on the walls of college dorm rooms. Like Internet memes today, they combined image and text in compelling, graphically innovative ways; they were lacerating in their critique and often brimmed with satire and gallows humor."
NOVEMBER 5, 2017 - OVER THE BRIDGE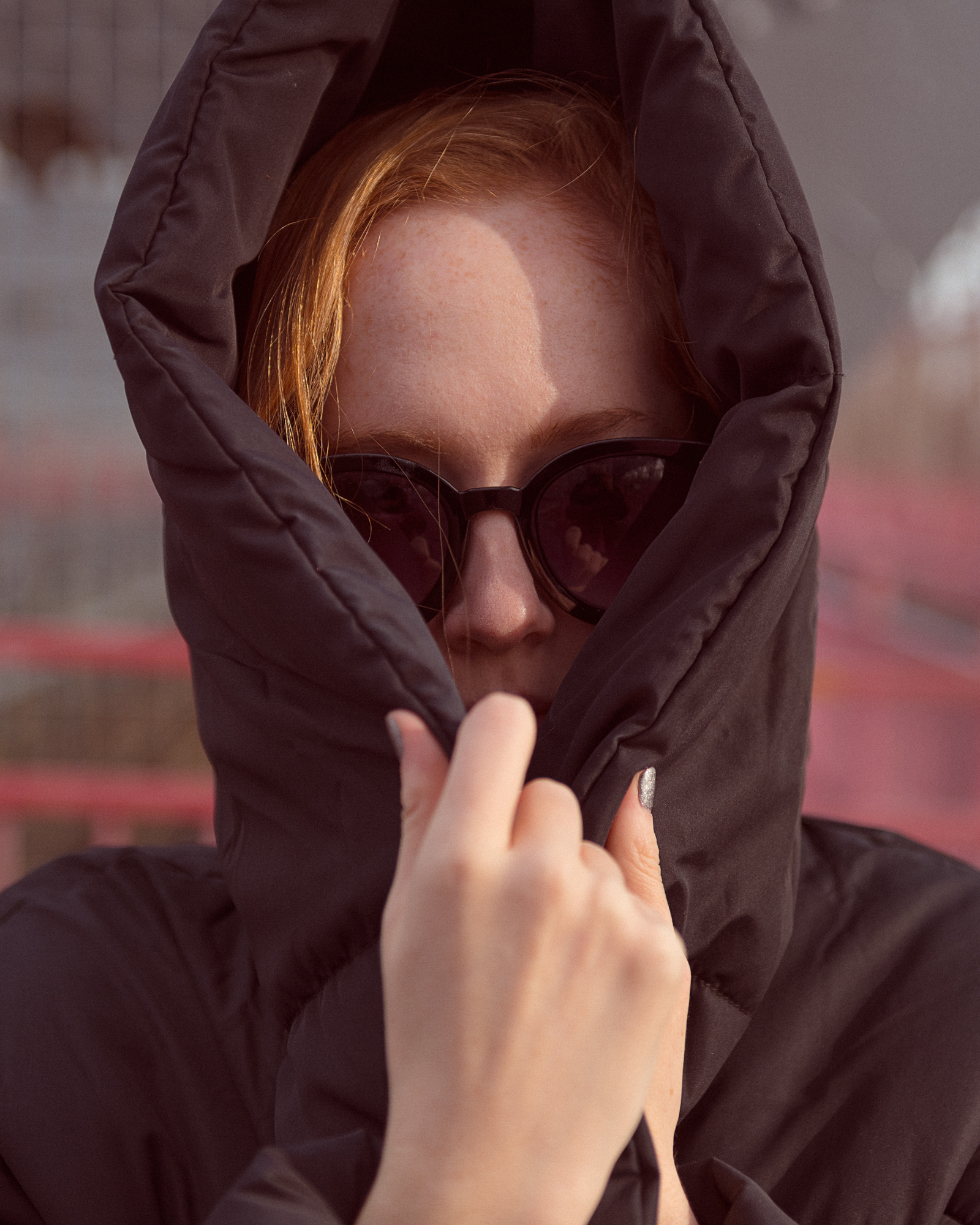 I have crossed this bridge son many times before, we have crossed this bridge many times before.
It is never the same, there is always something new or unique happening.
Sometimes it might even be the shoes.
You can always notice something different, sometimes it might be the weather, other times it may be the sound.
The more you observe, the more you might see. Look around.
Look. Watch. Observe.
October 29, 2017 - HALLOWEEN NIGHT LI(GHT/FE).
Many Halloween parties were celebrated yesterday (Saturday Oct 28, 2017).
This year I went to MoMA PS1 for their annual party and brought my point and shoot.
Halloween is a holiday that I have been celebrating for as long as I can remember. I was born and raised in Mexico, where there is a very strong American influence.
I want to mention that traditionally and historically there is a very important holiday back in Mexico at this time of the year. Día de los Muertos or Day of the Dead is on November 2nd and it is a day to remember your ancestors and the people that have already passed away. In a way it is a day to celebrate life.
This is my third Halloween since moving to New York. For reasons that go beyond the day that it is being celebrated by most people, this night is a very important night for me, and it goes back to my first Halloween in New York. It kind of marks a before and after.
It is really interesting how holiday dates can do that. It is a way to mark time. To relate to and to understand the passing of years and events that have already happened. It reminds us to them. It happens with music, scents, tastes, and images but it can also happen with dates.